For those of you who are already missing the monthly Friday get togethers  over a curry 'good news.'  The Curry Night is starting again and will still be on The second Friday of every month but will now be at Gateway Church (formerly Alder Road Baptist Church). They have a larger kitchen which is up to commercial standard and larger facilities to cope with the increased numbers.  The start time is 7pm.  Gateway car park is situated at the rear of the church in Boyd Road.  The Church is located on Alder Road, Parkstone, Poole BH12 4AA near the parade of shops and close to the traffic light junction with Herbert Avenue.
Heaven's Kitchen takes place on the second Friday evening of every month.  It starts about 7.30pm in the church hall at the rear of Claremont Christian Church in Claremont Avenue, Charminster, Bournemouth, BH9 3HD off Castle Lane near the Broadway Pub.  It consists of eating curry provided by Dave, Carol and others and socialising with those who come.  Some even bring their musical instruments and have a bit of a jam in the church.  The curry is free but donations are gladly received to help with the costs.  All are welcome and a prompt arrival is recommended to avoid the potential disappointment of the curry running out!
There is always one who is never full up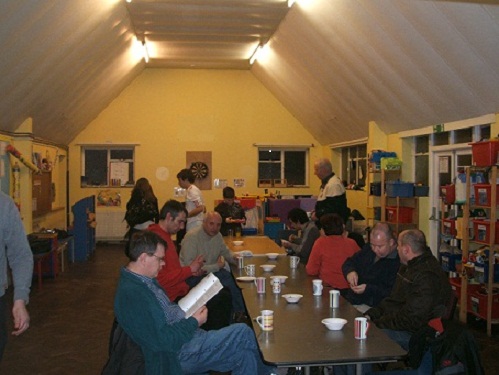 Some even do their studying whilst partaking of refreshments.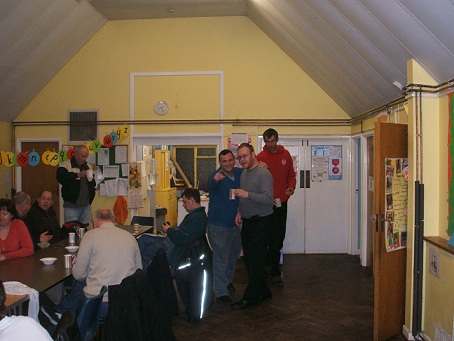 Always someone prepared to pose for a mug shot.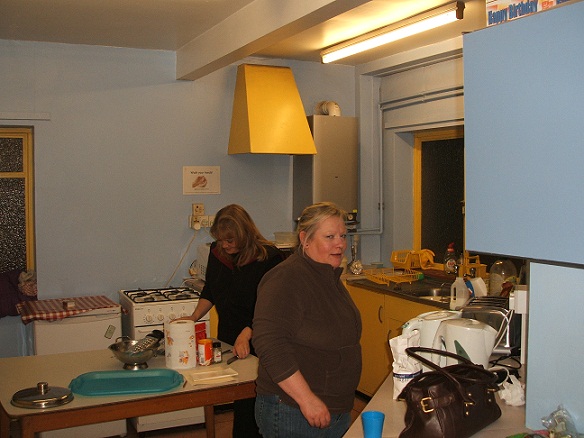 Carol hard at work in the kitchen.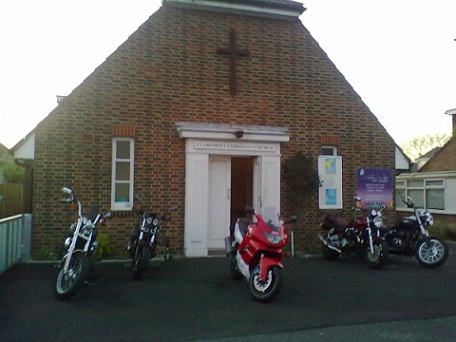 Early birds arriving for curry April 2011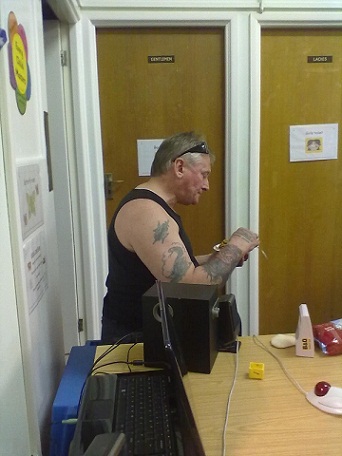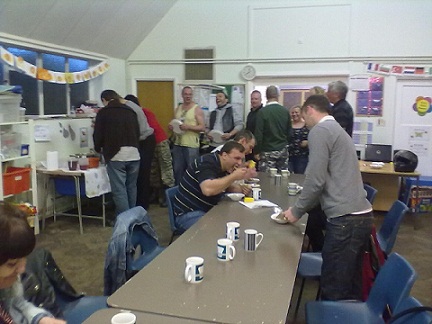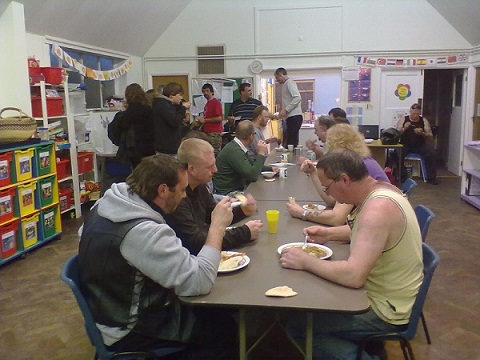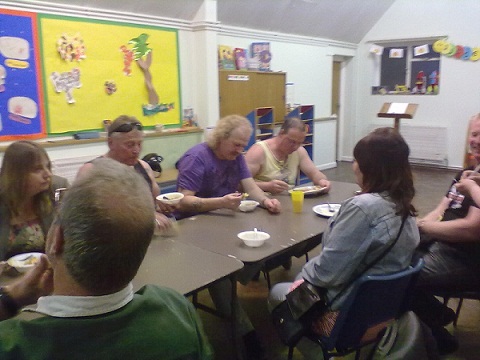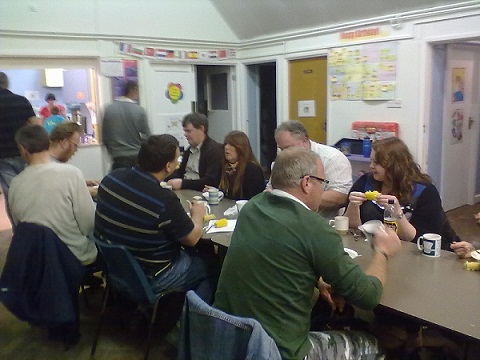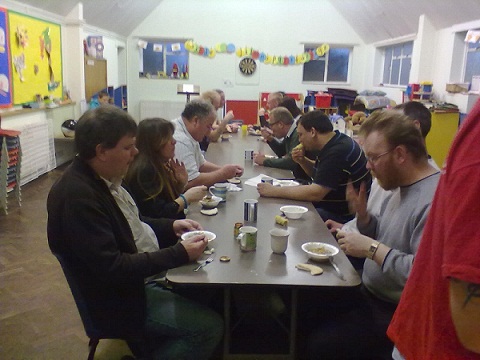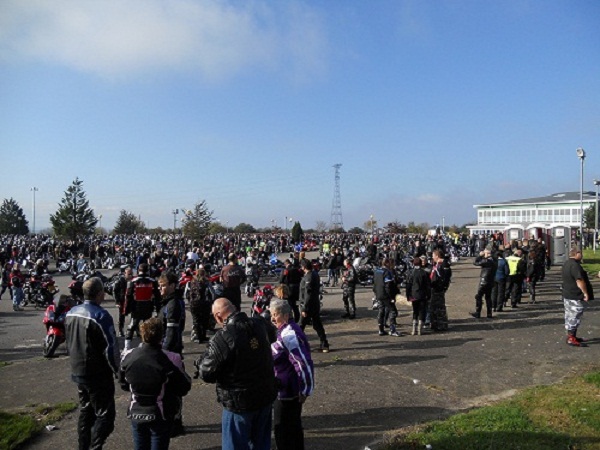 A few of us from the curry night were hardy enough to go to the 'Hoggin the Bridge' 2011 charity ride